Live the

moment

.


Leave the

memories

to us.
As an attraction, you want your guest to focus on the experience that you provide. We enable that.

With our world-class imaging services and solutions, guests can now go mobile-free and distraction-free, worrying less about their photos and experiencing more of your attraction read more.


Our Chroma Key technology allows us to transform any environment into a special-effects studio. By use of green, blue or silver screen we can transport guests into unimaginable worlds.
Emotions in motion – DEI eyes the big picture with videos.
If a picture is worth a thousand words, a video is worth a million!
Consumer behaviors are ever-changing. Statistics say there has been an 800% increase in online video consumption in the past six years. There is something incredible about the moving pixels that evoke emotions, unlike any other medium. DEI ensured it did not miss the boat. In fact, it has pulled the anchors, unfurled the sails, and started its voyage.
Across four countries and 17 attractions, DEI has deployed 25 video products. There has been a 685% increase in video sales in the last four months compared to the first four months of 2022.
Shot at Atlantis Sanya, China
Shot at Ski Dubai, UAE
Shot at Burj Khalifa, UAE
Shot at Bounce Mumbai, India
Shot at Anakeesta, USA
Another brick in the wall – DEI partners with LEGOLAND Malaysia Resort
LEGOLAND Dubai was the first step. LEGOLAND Korea, the first walk. LEGOLAND Malaysia Resort might be the spring in DEI's steps toward its growing portfolio of this favorite attraction for families and kids!
Legoland Malaysia Resort was Malaysia's first international theme park, opened in 2012 with over 40 interactive rides, shows, and attractions. It was the first Legoland theme park in Asia and sixth in the world upon its establishment.
As it celebrated its 10th Anniversary, it partnered with DEI in its endeavor to build awesomeness together!
Modesh Mania grips Dubai
Born in Dubai, Modesh is the omnipresent, sunny-faced mascot of Dubai Summer Surprises. This year, Modesh stayed true to his name, 'amazing' in Arabic, as it embodied the same friendly and fun attitude families have come to know and love.
Modesh World is one of Dubai's most extensive indoor entertainment and amusement facilities, offering many activities catering primarily to families with children. The family-themed pop-up experience becomes operational every year during the summer month.
DEI introduced 'Social Spin' at Modesh World this year, a 360-degree experiential capture, which contributed 26% of the total sales this year. Guests were made to stand on a platform, and a rotating arm fitted with a camera captured the guest from all angles. The end video personified the dynamic spirit of Modesh and Dubai.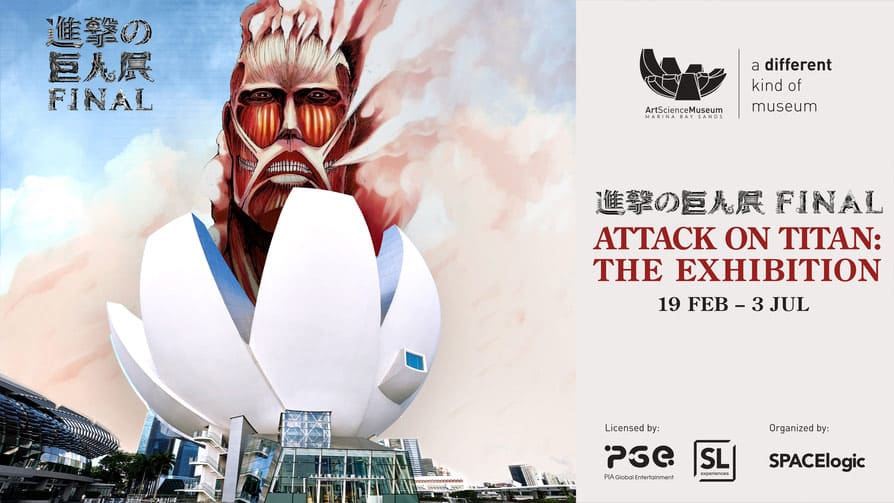 Attack on Titan and DEI – Capturing a global phenomenon
Organised by SpaceLogic and presented at ArtScience Museum, Attack on Titan: The Exhibition's first presentation in Southeast Asia serves as the culmination of Isayama's master storytelling and artistic vision over the past decade.
A quadripartite agreement between Singapore local entity, the Japanese IP holder, ArtScience Museum and DEI has been signed for a 5-month long event. This is for the first time DEI has partnered with a manga series for imaging services.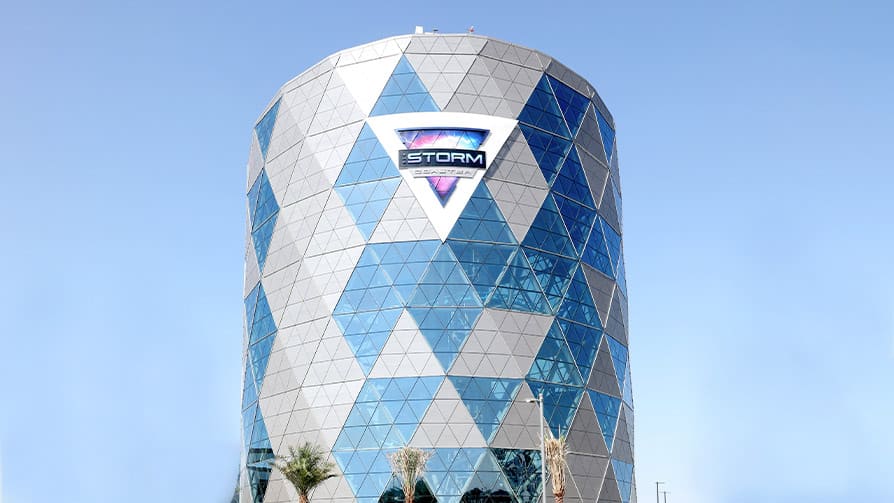 The Storm Coaster and DEI – Start of a thrilling journey
The Storm Coaster is a thrilling, first of its kind indoor coaster combining a vertical drop and an immersive pre-ride experience. Daredevils will be lifted high above the Dubai skyline and then will be plunged into the heart of an epic mega-storm using real-world footage with cinematic special effects.
Emaar Entertainment extends its longstanding imaging association with DEI, as DEI will deploy its special high-speed motion sensor cameras to capture the guest's white knuckle moments.
BOUNCE Inc and DEI – A gravity-defying match
BOUNCE is Mumbai's one-stop destination for fun, fitness, and entertainment. Made up of wall-to-wall trampolines, BOUNCE is a training ground for some of the world's leading freestyle athletes, and a skills development facility for free-spirited kids of any age.
DEI has been onboarded as the official imaging partner and it looks to elevate the guest experience, as they test physics on the trampoline!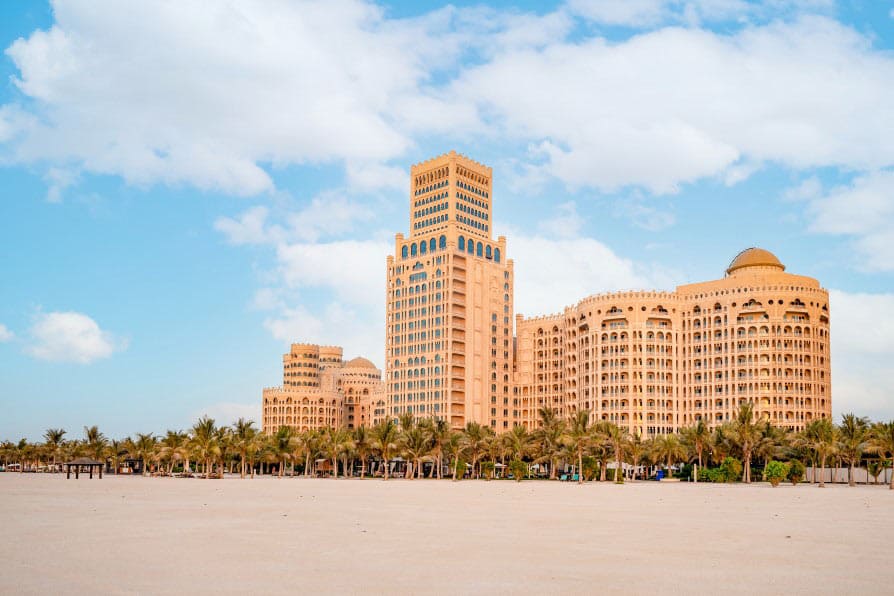 Waldorf Astoria and DEI – Capturing the allure
Inspired by the grand palaces of Arabia, the iconic Waldorf Astoria Ras Al Khaimah is an unforgettable getaway for guests. It will also guarantee unforgettable memories as it onboards DEI as its resort photography partner.
DEI will extend its 'The Blu Canvas' photo program and will ensure every captured photo looks like a framed masterpiece.
Centara Mirage Beach Resort and DEI – Framing family fun
Centara Mirage Beach Resort Dubai, a themed destination resort on a prime stretch of the Deira Islands waterfront, is designed with family fun in mind. It has confirmed DEI as its official resort photography partner.
DEI will extend its 'The Blu Canvas' photo program and will ensure guests leaves the resort with a cherished memory for life.
DEI awarded a new patent for ezFlip, a novel capture solution.
An evolution of Chroma-Key technology, DEI's ezFlip is an eye catching and immersive capture experience. Now patented, this marketing LED display with integrated Chroma Key capabilities flips the video display to a green screen the moment the shutter release button is pressed. DEI has already deployed this solution at many attractions across the world including At The Top - Burj Khalifa, The View at the Palm, Dubai Safari and many others.
Sky Views and DEI – Capturing a new view of Dubai!
Located near the heart of Downtown Dubai across from Burj Khalifa, Sky Views is an unique location offering panoramic views and thrilling experiences.
Guests can enjoy adrenaline-raising acts introduced for the first time in the region, including an outdoor glass slide propelling visitors from level 53 to level 52.
Another first in the region, the Edge Walk, is a gravity-defying air-walk experience allowing visitors to step onto the external perimeter in a hands-free walk.
DEI will capture these once-in-a-lifetime memories with its cutting-edge technology and imaging expertise.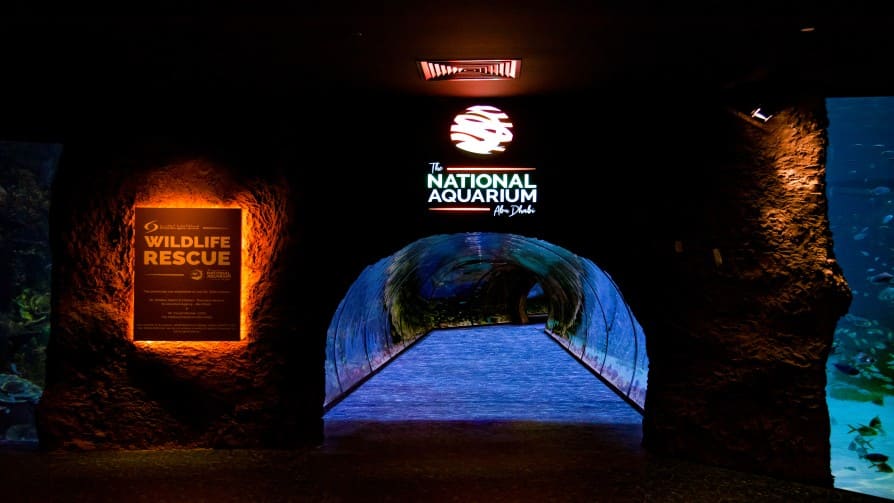 The National Aquarium Abu Dhabi and DEI – The perfect marine match!

The National Aquarium is part of Al Qana, a new waterfront destination Abu Dhabi. Home to 46,000 creatures and spread across 10 zones, it is the biggest aquarium in the Middle East.
The attraction has inked an agreement with DEI, the imaging service provider to 13 marquee aquariums spread across 10 countries including Dubai Aquarium and Underwater Zoo. As guests marvel at different creatures, DEI will serve them with an ocean of memories to take home.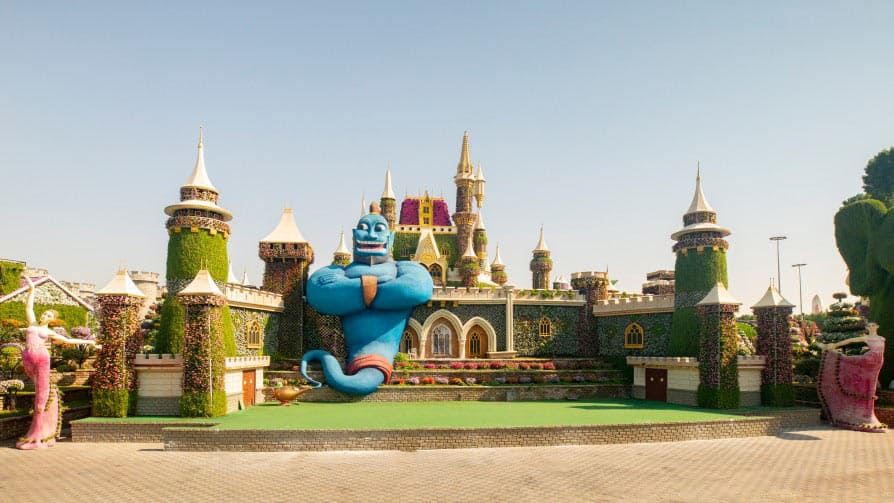 Dubai Miracle Garden blooms again!
Now in its majestic tenth year, the world's largest natural flower garden has reopened its gates. With more than 150 million flowers this attraction has flowered into one of the region's most picturesque destinations.
This season, Dubai Miracle Garden has announced the launch of its all-new Smurfs Village, where the world of the beloved blue creatures will be displayed as delightful landscape arrangements. As guests soak in the beauty of this 72,000-sq-m paradise, DEI will be proud to capture their sweet-scented memories.
Around the world in 400 acres – Global Village reopens!
The Park with the 4th largest daily footfall in the world, Global Village welcomes guests for its 26th season!
Sprawling 1.6 million square meters, this park is a one-stop shop for some of the best entertainment, shopping, dining and attractions in the region. As guests discover 80 different cultures across 26 pavilions, DEI will capture their memories full of wonder.
Experiencing an Icon – Inside Burj Al Arab
The world's most luxurious hotel. An architectural marvel. The majestic Burj Al Arab is a must-view destination for any traveler to Dubai. And now, Jumeirah is turning the improbable into the possible. After 21 years, tourists will finally be able to visit the luxurious hotel as part of a guided tour and experience its grandeur.
DEI is entrusted to capture this once-in-a-lifetime experience and create a treasured memory for life. With automated cameras that's triggered by butlers and LED Screens that flip into Chroma Screens at the release of the shutter, the overall guest experience is expected to be nothing less than a marvel!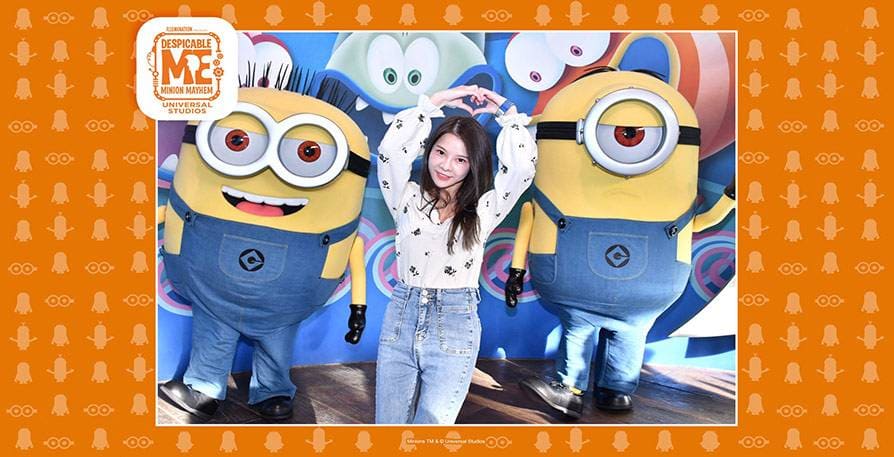 Universal Beijing Resort inks partnership with DEI
China welcomes the widely anticipated Universal Beijing Resort, featuring several new attractions in addition to the best Universal rides, shows and attractions from around the world. It is the world's first theme park with dedicated zones for the Kung Fu Panda and Transformers franchises. The attraction has announced DEI as its official imaging services and solutions partner for a term of 5 years.
As part of the agreement, DEI's cutting-edge immersive imaging technology will be deployed to enrich the guest experience. DEI will also introduce XLfies (Extra Large Selfies) and immersive and content to guests visiting the Universal Beijing theme park.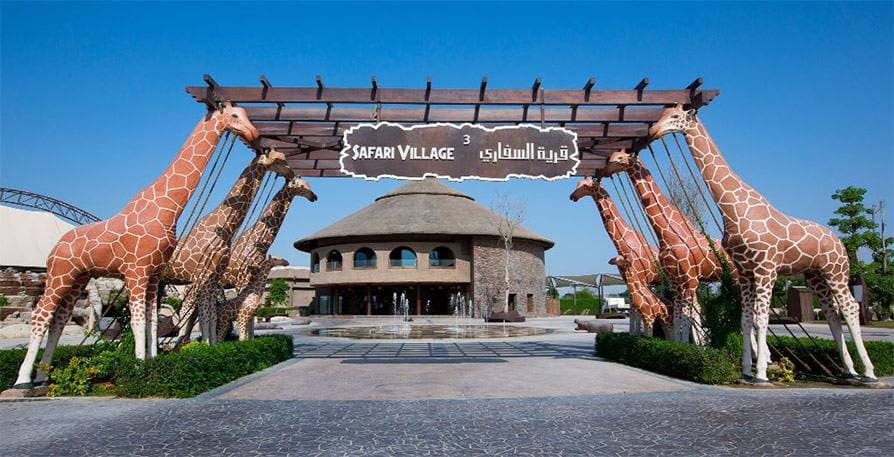 Roaring again at Dubai Safari Park
Home to around 3,000 animals, 50 types of reptiles, 111 kinds of birds, Dubai Safari Park welcomes guests back into its habitat.
For the first time, the park will offer a behind the-scenes experience. This allows visitors to get close to the animals, making novel memories along the way, powered by DEI.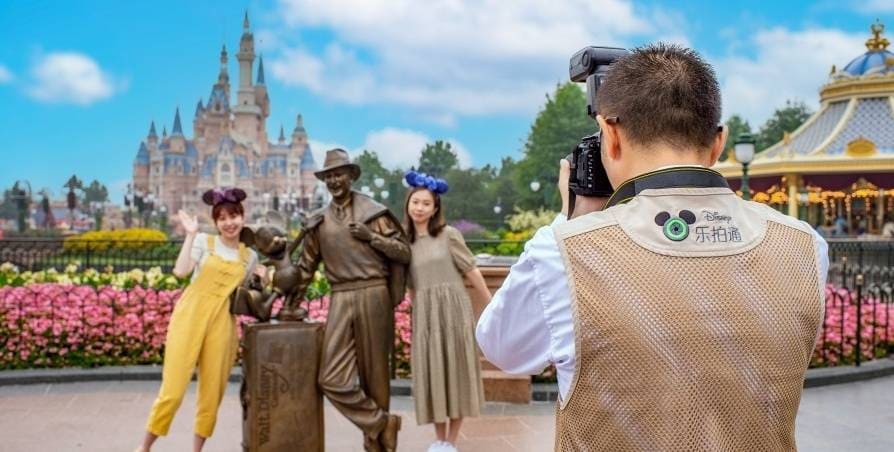 Shanghai Disney Resort and DEI Announce Multi-Year Resort Alliance
Shanghai Disney Resort and DEI, one of the leading imaging services and solutions providers, today announced that the two parties had entered into a multi-year resort alliance, establishing DEI as the official imaging service sponsor of Shanghai Disney Resort. Under this new alliance, DEI will become the exclusive service provider of Shanghai Disney Resort's iconic Disney PhotoPass experience, capturing guests' magical moments with their families and friends for a lifetime of unforgettable memories.
A brand-new Disney PhotoPass App supported by DEI services has been launched, offering a seamless way for guests to view, select and download the photos taken by official PhotoPass photographers or captured at some of the most popular attractions at Shanghai Disneyland. Adding a touch of Disney magic to the photos, a variety of digital Disney-themed photo frames will be available on the app, including Shanghai Disney Resort's 5th Birthday Celebration frames and frames featuring beloved Disney Characters.
Sheikh Zayed Grand Mosque onboards DEI as its official imaging partner
Rising majestically from manicured gardens and visible from the bridges joining Abu Dhabi Island to the mainland, the Sheikh Zayed Grand Mosque is an impressive welcome to the city. With more than 80 marble domes on a roof-line held aloft by 1000 pillars and punctuated by four 107m-high minarets, it's a masterpiece of modern Islamic architecture and design.
DEI is honored to ink an agreement with such a monumental attraction, and will bring its highest quality of imaging standards to elevate guest memories.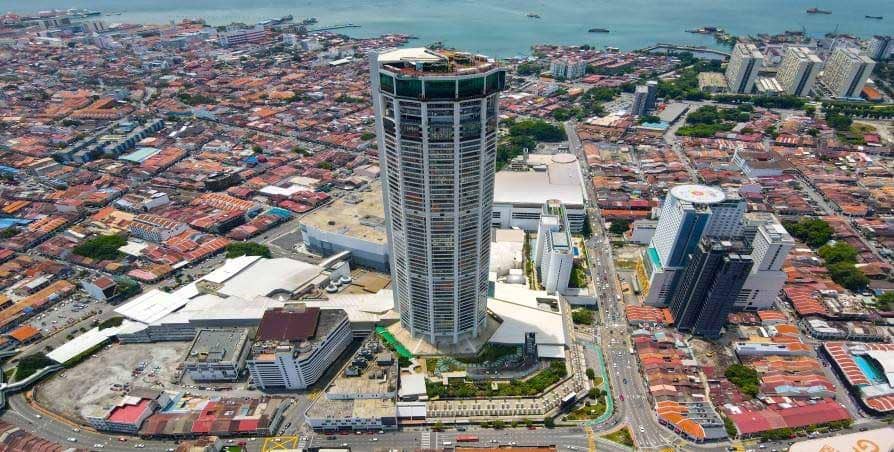 DEI renews partnership with Komtar Tower
One of the jewels of Malaysia's iconic skyline, Komtar Tower reaffirms DEI as its official imaging partner for another term.
DEI will continue to enhance experience of the guests visiting this famed attraction while expanding its product portfolio.
Macau Tower and DEI – Partnership renewed!
A visit to Macau is never complete without a trip to its 338m high Macau Tower. Offering sweeping views of the city, the tower is an ode to architectural marvel. No wonder, DEI is thrilled to extend its partnership as Macau Tower's official imaging partner.
The Great Smoky Mountain Wheel renews partnership with DEI
Towering 200-feet tall, The Great Smoky Mountain Wheel sits at the foothills of the most visited National Park in the United States – The Great Smoky Mountains. The prized attraction renews its partnership with DEI for another term. DEI will continue to introduce new technologies making guest moments more memorable than ever.
Anakeesta and DEI set for another magical journey
Magic in the Smokies… that's what Anakeesta is all about. Set in the Gatlinburg, it's a can't-miss theme park for all ages. And the attraction renews its imaging partnership for another term.
DEI is elated and will continue to capture the mountain magic and serve guests with memories that will last a lifetime.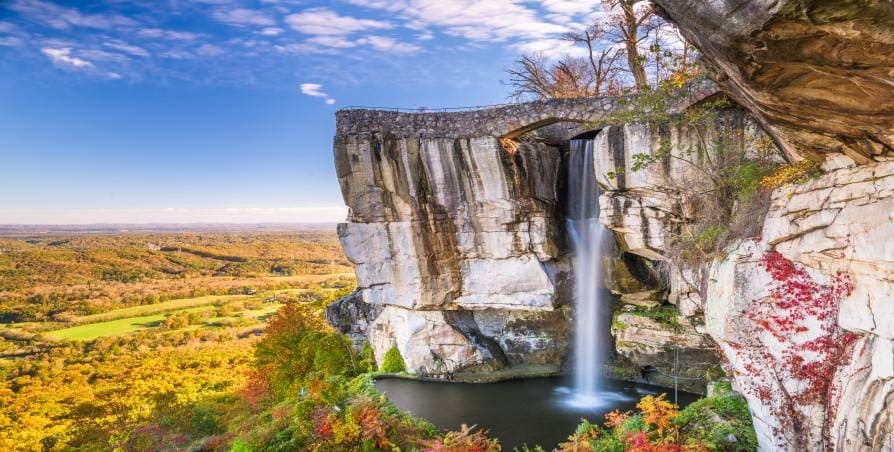 Lookout! Rock City and DEI renew their partnership.
Rock City is an attraction located right at the top of Lookout Mountain. With views that will outright amaze you, it's a you-have-to-see-this scenic spot. It has now renewed its partnership with DEI, making the company its official imaging partner for another term.
Capturing The View that matters
Dubai welcomes yet another stunning observatory deck – The View at The Palm. Towering 240 meters above Palm Jumeirah, it's the only attraction offering 360-degree views of Palm Jumeirah, Arabian Gulf and the Dubai skyline. And DEI has come onboard as the official imaging partner to capture guests with these spectacular views.
This agreement also marks DEI's first partnership with Nakheel, and it will honor the agreement with utmost commitment.
Global Village inks deal with DEI
The region's largest multi-cultural festival park, Global Village has opened for its 25th season. Spread across 1.6 million square meter and receiving the 4th largest daily footfall on the planet, it's truly the world's playground. And DEI is geared up to capture the play.
DEI has deployed its immersive imaging program across park experiences like The Wheel Of The World and Ripley's Believe It Or Not, to capture the happiness in every moment… As people celebrate the diversity and the wonders of the globe.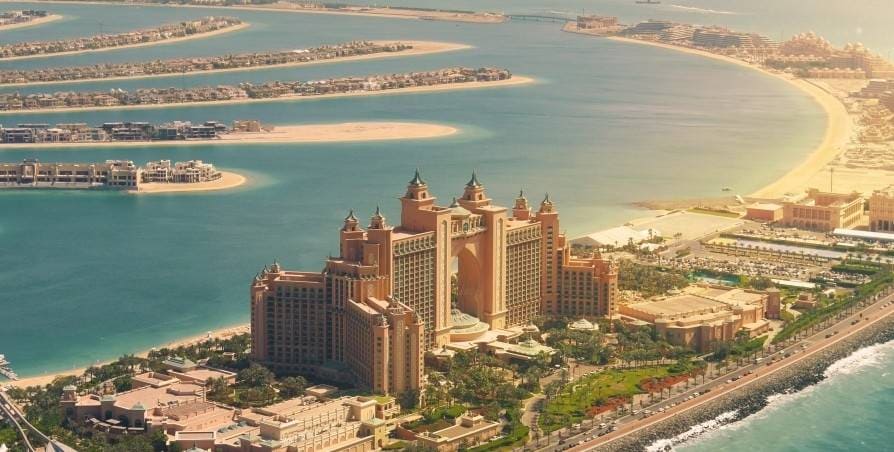 Atlantis - The Palm adds another chapter to its illustrious story with DEI
Continuing its consistent partnership, Atlantis - The Palm, Dubai renews its contract for another term with DEI.
Being a landmark resort, Atlantis - The Palm welcomes thousands of visitors on a daily basis. DEI brings together both, an efficient team to meet requirements of extensive operational needs as well as consistent efforts to innovate in terms of technology and product offerings.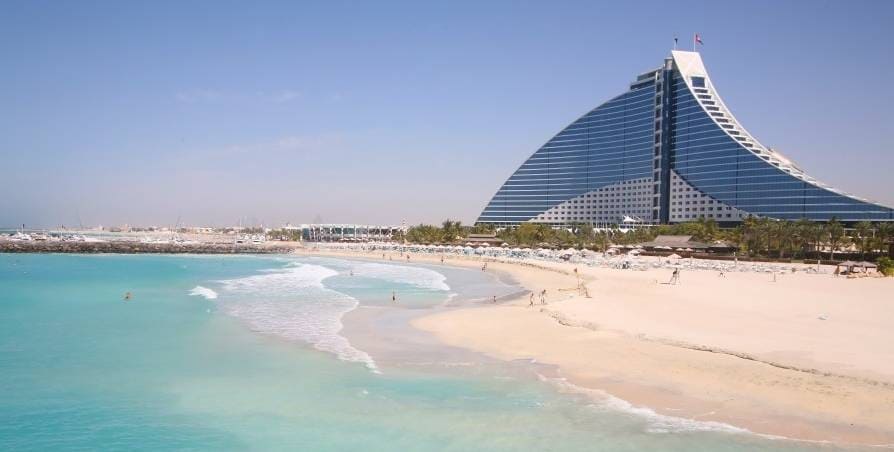 DEI renews partnership with Jumeirah Beach Hotel
The original luxury playground for families in Dubai, Jumeirah Beach Hotel renews its imaging partnership with DEI.
The signed partnership reinforces the trust that DEI offers as a guest-service driven entity, focused on elevating experiences.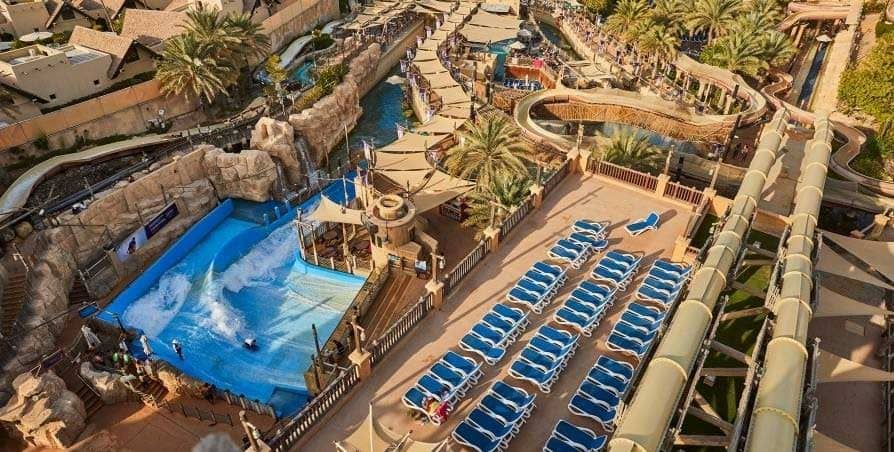 Wild Wadi Waterpark signs DEI as its photography partner for another term
One of Dubai's most iconic waterpark, Wild Wadi Waterpark renews its imaging partnership with DEI.
DEI is pleased to meet the service excellence expectations of the partner as it continues its quest to elevate guest journeys.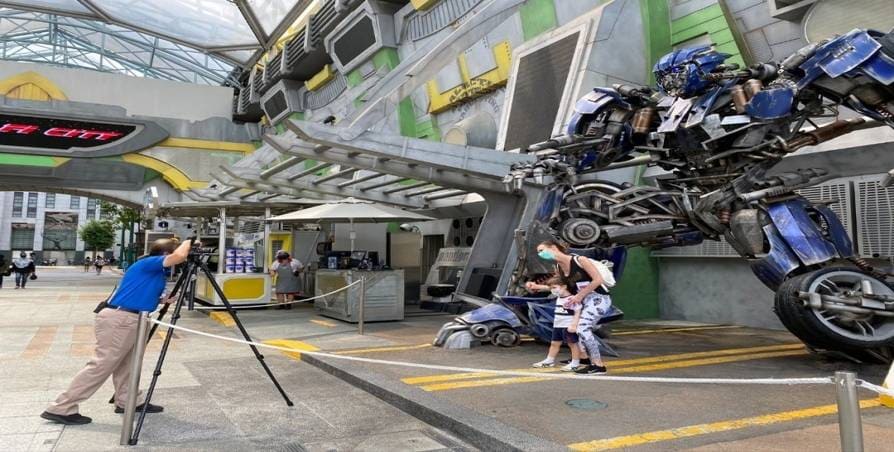 Welcoming back smiles – DEI resumes photography operations as countries lift lockdown measures
Socially distanced queues. Masked faces. Hygiene-conscious crowds. The new normal has arrived at attractions and so has DEI.
DEI has recommenced its imaging services in 10 out of 16 countries. UNWTO predicts a surge in domestic tourism post the unlocking of countries. As guests queue up to have their photos clicked, their smiles remain masked…but joy can still be seen in their eyes! DEI is happy to capture that glint of hope.
Welcome back Singapore – Resort World Sentosa, Wildlife Reserve Singapore and Marina Bay Sands open their gates to tourists
As Singapore gradually lifts its lockdown measures, tourism businesses were permitted to resume operations since July 1, beginning with 13 attractions. The government has also launched a strong domestic campaign worth USD 32.4 million - SingapoRediscovers, to encourage locals to discover different sides of Singapore.
This has led to enthusiastic families visiting Universal Studios Singapore, Marina Bay Sands and Singapore Zoo, among other places, with DEI's photographers capturing their ardent fervour!
Welcome back China – Atlantis Sanya and Chimelong Safari now open for tourists
As parts of the world continue their COVID-19 protective measures, China has already been moving forward. China's Ministry of Culture and Tourism reported over 115 million domestic trips during the May Day holiday, providing strong evidence of China's rebound.
DEI has resumed its photography services in Atlantis Sanya and Chimelong Safari. With more local presence at attractions, it gives an opportunity for personalized attention and an immersive photography experience.
IAAPA 2020 – It's a wrap!
IAAPA 2020 – It's a wrap!
On ground became online. Strolling became surfing. vCards replaced Business Cards. IAAPA in its virtual avatar witnessed many changes. But one thing remained the same. The love shown by the attraction's community, with as many as 130 exhibitors showcasing their prowess. DEI was one of them.
The expo lasted 3 days. 3 days of pure community bonding as the next big things in the attractions world were discussed.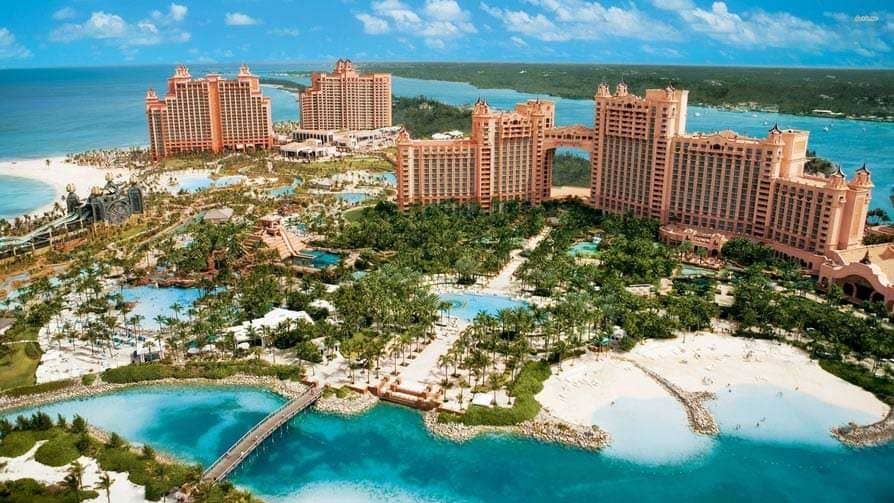 DEI enters the Caribbean belt – Partners with Atlantis Paradise Island, The Bahamas.
DEI with its latest acquisition set sail for the tranquil lagoons of the Paradise island in Bahamas. Sprawled within its lush landscape is the colossal Atlantis Paradise Island, the company's next venture.
This resort is breathtaking beyond words. Featuring the world's largest open-air marine habitat, a 141-acre water park, 11 incredible pools, 5 miles of magnificent beaches, a Tom Weiskopf-designed 18-hole, oceanfront golf course, and the Atlantis Casino, the resort is a portal to the true Bahamian experience. It was the first Atlantis resort, serving as a blueprint and paving the way for Atlantis – The Palm, Dubai and Atlantis Sanya. DEI will now operate in all the 3 Atlantean resorts, already serving as an imaging partner for the latter 2.
Mr. Ram, Founder and CEO, DEI said, "It's a privilege to be associated with Atlantis Paradise Islands, which strengthens our decade-long association with the Atlantis group. The Caribbean belt witnesses a high influx of tourists with close to 30 million visitors in 2018. This partnership opens doors for us to target this immense untapped potential, where we empower guests returning home with fond experiences of their experiences at this dream vacation destination."
Another Ritz Carlton Feather In DEI's Hat
Bali is an island of breath-taking locations and brilliant opportunities. Where the ocean plays a pivotal role in every experience. As an imaging partner of The Mandapa – Ritz Carlton Reserve, we have soaked in the blue through the Marriot heritage. And now, we have struck a deal with The Ritz Carlton Nusa Dua too, becoming the sole partners for the Ritz Carlton in Bali.
Through our Resort Photography Program, we look forward to capturing their guests' captivating moments, be it special events, weddings, renewal of vows, and turning them into memories they can cherish forever.