Live the

moment

.


Leave the

memories

to us.
As an attraction, you want your guest to focus on the experiences that you provide. We enable that.
With our world-class imaging services and solutions, guests can now go mobile-free and distraction-free, worrying less about their photos and experiencing more of your attraction. We thus deliver incremental revenue for your attraction and an elevated experience for your guests.

Our Chroma Key technology allows us to transform any environment into a special-effects studio. By use of green, blue or silver screen we can transport guests into unimaginable worlds.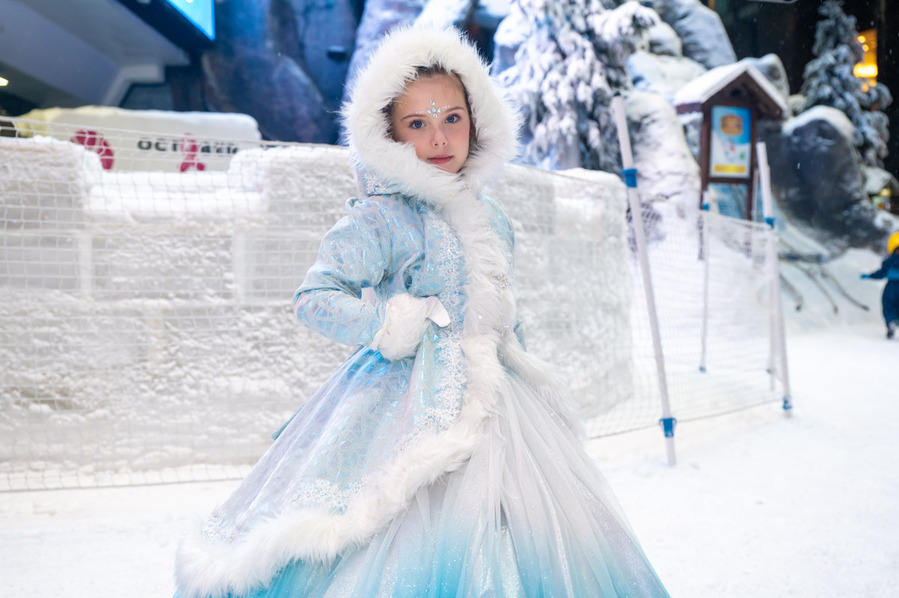 Transforming kids into Snow Royals at Ski Dubai
Once upon a time, in a world not too far away, dreams and reality merged into an enchanting experience. Welcome to "Snow Royals at Ski Dubai," a magical program designed by DEI where fairytales leap off the pages and into the hearts of children.
As guests step into this winter wonderland, a transformative journey begins. A special changing room awaits. Skilled artists delicately add touches of magic, enhancing their royal look.
Then, the moment they've been dreaming of: entering the majestic realm of Ski Dubai. As they step in, they are greeted by the soft touch of snowflakes. The snow under their feet, the chill in the air, everything feels like a page out of a storybook.
And what's a royal adventure without meeting royalty? The Snow Queen, regal and gracious, awaits to welcome these young royals. In a ceremony as old as time, she crowns them. The sparkle in their eyes reflects the crowns on their heads, as they sit on the throne, rulers of this snowy kingdom, even if just for a moment.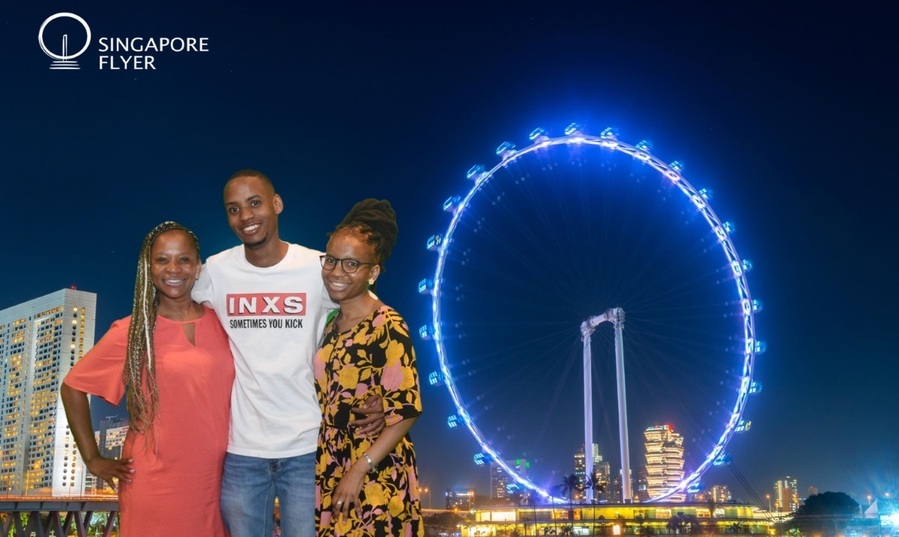 Flying high with Singapore Flyer
Embark on a journey high above the mesmerizing skyline of Singapore, where the iconic Singapore Flyer, a gem in the city's crown, has now joined the DEI family.
As you approach this stunning attraction, the magic begins. Imagine being greeted not just by the grandeur of the Flyer but by friendly photographers, ready to frame your excitement and anticipation. With DEI's state-of-the-art capture device in hand, they skillfully click your photos against a beautifully crafted hotset, exclusively designed to enhance your experience.
The Singapore Flyer experience is not just about the view; it's about capturing the moment. As you step into the capsule, ready to soar above the city, you're not just a spectator; you're part of a moving picture, a memory being painted in real-time… memories that you'll want to hold onto forever.
And DEI ensures that you do.
From Screen to Reality: The Cocomelon Adventure at Riyadh Boulevard!
If you've ever found yourself humming along to a catchy Cocomelon tune, or if "JJ" has become a household name thanks to your little ones, you're not alone. We've all been there, using those unforgettable melodies to make mealtime easier or as a secret weapon for a peaceful afternoon. Now, imagine bringing the joy of Cocomelon into the real world for your children. This dream is now a reality at the Cocomelon park in Riyadh Boulevard, thanks to our exclusive partnership with this beloved children's IP.
This isn't just another outing; it's a journey into a world your children adore. As you enter the Cocomelon park, watch their faces light up with recognition and excitement. They're not just seeing their favorite characters on a screen anymore; they're meeting them, playing with them, and creating memories together. It's a surreal experience to see your child interact with JJ and friends, characters that have become almost like family through countless viewings at home.
DEI's team is right there to capture these priceless moments.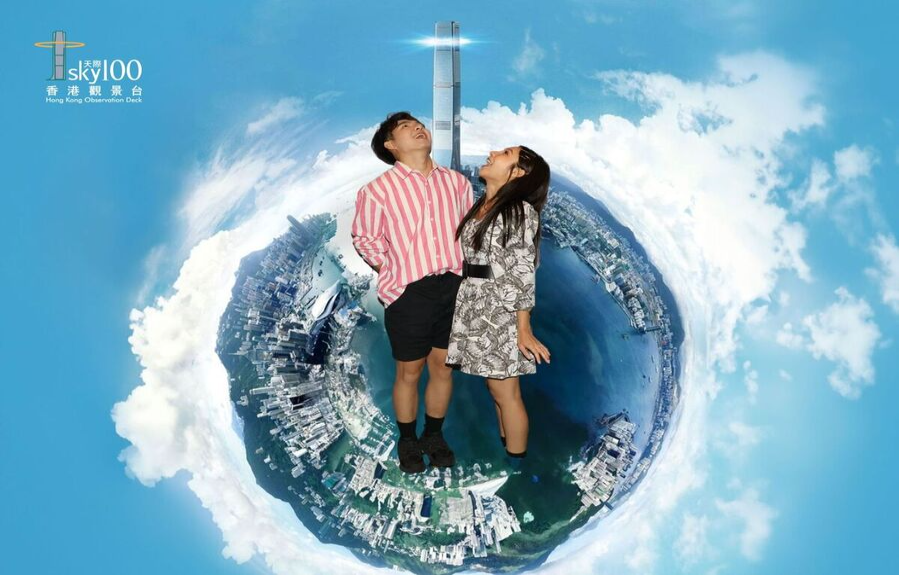 DEI's first tall tower venture in Hong Kong with Sky100!
DEI is thrilled to announce a landmark partnership with Sky100, Hong Kong's premier observation deck, marking our first foray into the realm of tall towers in the country. Situated atop the International Commerce Centre, Hong Kong's tallest building, Sky100 offers an unmatched 360-degree panoramic view of the city and the renowned Victoria Harbour from an impressive 393 meters above sea level .
This collaboration represents a significant milestone, taking our imaging excellence to breathtaking new heights. As visitors ascend to the 100th floor of this towering marvel, they are not just treated to the city's stunning vistas but also to a world-class experience. Join us in this exciting new chapter as we capture extraordinary moments against the backdrop of Hong Kong's vibrant skyline. At Sky100, every snapshot becomes a part of a grander narrative, telling the story of a city that blends tradition with modernity.
DEI Partners with Kailasha The Snow Park
We are delighted to announce our collaboration with Kailasha The Snow Park, strategically situated near the renowned Statue of Belief Belief in Nathdwara, Udaipur.
This partnership promises a unique blend of cultural and recreational experiences, adding an exciting touch to the spiritual landscape of Rajasthan.
We look forward to enhancing our offerings and delivering exceptional value to our visitors. Let's embark on this remarkable journey together!